Customer Reviews and Testimonials
We pride ourselves in taking care of our customers and we love hearing from you. Leave A Review about your experience with our staff and the service that we've provided. We also love to hear about your RVing adventures, so keep those cards and letters coming.  Read on to learn what other customers are saying.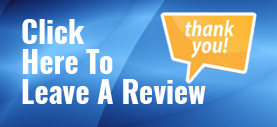 Great Service

Communication was excellent. Service took the time to understand my concerns and walked through each with me. Very thorough and honest.

- Justin

from Maryville, TN
Excellent service

Kevin did a great job showing us options that filled our needs.

- Amy

from Crossville, TN
Service Dept.

They were very friendly and helpful! They got our camper back really fast and that is so appreciated!

- Valerie

from Knoxville, TN
Eagle 1

So easy to work with

- Cindy

from Waynesville, NC
Excellent salesman and service!

Kevin was always very prompt in answering my questions. Kevin was also very knowledgeable and super honest. Then Jimmy in service did my 2 hour tour of my new Jay Feather. Jimmy was excellent and knowledgeable. He showed me how to work everything and made me very comfortable with everything in the RV. He installed my hitch and sway bars and took extra time to readjust the height for my 450 mile drive home. Kevin and Jimmy definitely made it worth my long drive to get the exact and perfect RV for my family.

- Lee

from Wilmington Island, GA
Joining the Family

There is a strong sense of team or family with the Dunlap business we bought our Travato from yesterday. Looking forward to our relationship with this company. Love our salesman Ryan.

- Betty

from Nashville, TN
This place is FANTASTIC!

Knowledgeable staff in every dept. quick response from everyone. I would recommend this place to anyone looking for an RV or camper to buy or if you need one serviced. This place will treat you right !

- Tonya

from Ashland City, TN
Great experience

Not pushy…we were welcomed in and given a tour and brief overview of the current stock. All of the campers were made available to us and were free to take all the time we needed to look around. Loved it answered all of our questions and then some

- Brett

from Bowling Green, KY
Won't go to anyone else!

We had a great experience with Dunlap. Heather was more than great, she was an absolute rockstar and helped us so much! She found us the perfect RV first try, helped us understand the process and make the best decisions when we werent sure and made the process go so smoothly. We also cannot thank Holly enough for getting us the financing we needed at the best rate possible.
The whole team is great to work with and so very helpful!
We love our new RV!!! - Daisy

from Pegram, TN
Great Customer Service

Great Sales and service staff. Jessica was a fantastic sales rep and helped us get the exact camper we were looking for.

- Jason

from Murfreesboro, TN
Awesome Service

He was honest, friendly, everyone was great there.

- Carla

from Clarksville, TN
Great Service

Dunlap Family RV always goes the extra mile to ensure quality, and timeliness to get you back on the road and ready.

- Albert

from CONCORD FARR, TN
A great place to buy our RV

The entire staff was friendly and down to earth. They were committed to taking care us throughout the purchase and beyond. Honest, professional and caring. The Service Dept did a great job when we needed a few things taken care of.

- Mark

from Driggs, ID
Unbelievable Service

Great caring service from Nate, Anita, Will and John in Service. We were able to drive away with the RV of our dreams at a great price with added coverage to protect our investment. This team worked hard to insure we were well taken care of. They are indeed the RV dealer of choice in the Indy market. What a fabulous experience. Thanks to all! Lori and Dave Jeannette

- Lori

from Avon, IN
Excellent service

Sales person, Jaden, and entire staff were super helpful. The people and the rv made the 400 mile trip veryeasy. Would recommend Dunlap toanyone wanting an rv.

- Sam

from Proctorville, OH
Amazing place to buy and RV

Our salesman Jacob was extremely knowledgeable about every camper we walked looked at and wasn't pushy like the other places we visited. I will recommend Dunlap Family RV to anyone I know wanting to buy !! The rest of the staff was just as nice and professional as well. Great atmosphere.

- Hal

from Radcliff, KY
Great to work with

Friendly service

- Mike

from Malvern, OH
Easy process AND saved a bundle!

My husband and I are retiring this summer and never dreamed of having a camper. After much hunting and looking we purchased a small Braxton Creek Free Solo teardrop camper. We worked out all the details through Amy online, made a trip a couple hundred miles away to Candy's RV and picked it up. This was an easy process AND we saved a bundle. We just spent our first weekend camping close to home and feel ready to venture out! Thanks Amy and Wholesale Club.

- Sylvia

from Collegedale, TN
Great place to buy a camper.

Amy was very knowledgeable, friendly and helpful thru the process. We love our new Jayco Eagle!

- Sandra

from Calvert City, KY
Wholesale RV Club

Quick response and great pricing

- Jeanne

from Louisville, KY
Greyhawk 30Z

We love the full body paint that we selected and the stylish design and layout of the interior. The features this unit offers are very appealing. Also, it drives so easily; in fact, it is like driving my Yukon XL (but a lot longer!). Furthermore, our sales rep Amy DeCamp did an excellent job of introducing us to this unit, based upon the layout, design, and features that were important to us and walked us step-by-step throughout the process from the alpha to the omega. She was in contact with us throughout the process to ensure we were informed and advised of any delays or updates. She is creme-de-la-creme of the sales force. Furthermore, Troy Hooper, the manager of Ringgold Dunlap RV did everything humanly possible to smoothly facilitate the transfer of the motor home to our possession. His and Amy DeCamp's kindness and professionalism are tributes to the caliber of employees which RV Wholesale Club employ. We are very grateful to both of them.

- Pamela

from BLNG SPG LKS, NC
2022 SportTrek Touring Edition

Everyone was so amazing, especially Amy DeCamp!Tthe time, attention, and care that she put in to helping us get the camper of our (my) dreams was such a Godsend! We drove all the way from lower Alabama to Ringgold, GA (7 hours) just to pick up our camper, and the team at Colerain/Dunlap RV were phenomenal! They definitely went above and beyond to help us with everything. From Sales to Finance to Service...I just can't say enough good things about them all! These guys were very open, upfront, transparent, and honest (not something you usually find in Dealerships of any kind), not to mention how funny and down to earth they all were; just real people living real lives! We will most certainly return for our future upgrade! Thanks again for everything y'all did to help make this transaction and transition an easy one!!! God bless!!!

- Natascha

from Fairhope, AL
Great service experience!

needed some repair on my leveling system. Even though they were booked up Mike got a tech to come out to my. RV and he made a repair. Now the big surprise THEY CHARGED ME NOTHING!!!!!!!!!!!
Great people!!!!!

- Eileen
Big thank you the sales staff for your help!

Awesome business went above and beyond to help us get in our new Camper. Big thank you the sales staff for your help, If your looking for a no pressure business where they let you look with out following you around every step go to Dunlap family RV. Ask for Kevin to do your pre-purchase walk around he was great took time to show you every thing and lets you ask all the questions you want, Thanks Dunlap.

- Michael
Excellent customer service!

Excellent customer service they went out of their way to help me get a water heater back up and going. It has been a pleasure dealing this dealership from purchase thru the few issues that have come up.

- Wayne
If you are in the market, try Dunlap RV!

Needed a nice travel trailer to live in for work, so checked multiple dealers locally. Ended up at Dunlap RV where Jack was extremely helpful and knowledgeable about his units. He took the time to discuss several units on hand as well as the pros and cons of each. We bought our first travel trailer from Jack due to his great customer service skills. If you are in the market, try Dunlap RV in the Maryville, TN area.

- Leonard
Extremely pleased with our experience at Dunlap Family RV!

Extremely pleased with our experience at Dunlap Family RV. Jack was super helpful and got us the camper we wanted and needed for our family. Top notch service from beginning to end! We highly recommend them to anyone.

- Brittany
We had the absolute BEST experience at Dunlap RV!

We had the absolute BEST experience at Dunlap RV! In total we went to 4 different RV retailers and Dunlap was hands down the best at customer service. We never felt pressured and every person there was so full of knowledge. After choosing a travel trailer from Dunlap, they walked us through everything step by step in setting it up and in towing. I would recommend Dunlap RV to anyone and everyone who is looking into a camper!!

- Christine
Best place to buy a camper!

Best place to buy a camper! We shopped around different companies. These guys helped us find what we needed and wanted. Nate is by far the best person we have met to help with campers.

- Amber
Friendly staff!

Very friendly staff we were just there browsing and they helped us with brochures and told us where everything on the lot was. Everyone had a nice attitude and just made you feel comfortable.

- Ben
I love my Toy Hauler!

Thanks for showing me the toy haulers. Cheyenne was a big help.

- Scott
Great service experience!

Lucas and all the other service guys were very helpful and worked me in quickly ,will be back here again. Would recommend them to anyone looking to buy or have service done.

- Michael
We highly recommend you check them out!

We're on our way home with our new camper from Dunlap. We've had a positive experience from beginning to end. They were efficient, sincere, and professional. They gave us a fair trade in and willingly accommodated our requests for a few small items. We highly recommend you check them out.

- Steve
I will be back!

Appreciated campers being open so you can look at them on your own timeline. I will be back.

- Diane
10/10 would recommend!

Rusty, Jennifer and Zach were all wonderful and really helped us out with all of our questions and concerns. 10/10 would recommend.

- Jacob
My wife and I had a great experience!

Sale's people are very interested in helping you and answering questions. They are not high pressure type sales people. My wife and I had a great experience there and will be back. We've been camping and thought we'd get out for a few minutes and look about. We are Thinking of downsizing but want a quality unit like we have now. I would recommend others looking to stop by and see what they have. It never hurts to price shop and get the best quality for your hard earned dollars.

- Landon
Highly recommend!

Just upgraded my camper. Bryan Brown was great to work with! Quick and easy deal from start to finish.

- Tommy
We had an excellent experience buying our first camper!

We had an excellent experience buying our first camper. All employees are extremely personable and were genuinely excited for us. I cannot say enough good things about this establishment! We will definitely be visiting here for any future needs/wants ??

- Lindsey
Great experience!

We shopped around and almost got robbed by a competitor. I won't mention any names, but buyer beware of (CW) the competitor!! We shopped around and Dunlap RV brought my wife and I our little Jay Flight to Lebanon from Dunlap, Tn in January 2017 and made us "Campers"! We have been all over with it and could not be happier. Will come back to upgrade! Thanks guys! A+

- Jon
We definitely found our RV dealer for life!

Bryan Brown was phenomenal to work with. He got us a great deal and made sure we got exactly what we needed. Everyone there was extremely helpful from start to finish .We definitely found our RV dealer for life!!!

- Mandi
Fantastic staff!

Fantastic staff. Very kind and helpful. Inventory of Class A coaches was outstanding.

- Michael
Great service experience!

I brought my RV in for a scheduled service today. All the folks in the center were so helpful and friendly. Service manager Wes, along with Joe and Star we're extremely attentive to my repairs. I'm happy I made the decision to purchase my unit at Dunlap RV. The staff really treats you right and show a genuine appreciation for your business.

- Dan
This place is the best!

This place is the best!!! Holly and Darrin were the best to work with. I'm telling everyone I know if they want a camper, go to Dunlap. We are very pleased. If I could give it a 5+, I'd do it!!! Thank ya'll so much!!!

- Justin
Great sales experience!

Our salesman, Mike, was just awesome and the service guys are working overtime to prep our new camper for pick up. We couldn't be more pleased. I would recommend Dunlap to anyone looking to purchase a camper or RV.

- Jessica
Nice campers. Nice people.


Nice campers. Nice people.

- Kirk
Thank you Dunlap Family RV for the exceptional experience!

Thank you Dunlap Family RV for the exceptional job that you all have done for us. From the 1st day we walked into your establishment starting with Jack our salesman and I am so sorry I cannot remember the finance person's name. Also have dealt with Sherri the office manager and can honestly say it has been a pleasure to work with everyone at Dunlap.

We would like to give a very special THANK YOU to Mike the Service Manager. Mike has gone above and beyond and has treated us like family. Our unfortunate accident at the campground in Wears Valley in May was so frustrating to us since we had only had the new trailer 12 days. And we are fairly new campers. When Mike showed up the day of the incident he was so helpful and reassuring about everything. We really don't know what we would have done without his guidance. He instructed us on what to do and made a bad situation a not so bad situation. He has kept in contact with us on the progress of our trailer and we are so thankful that we bought from Dunlap Family RV and have had the privilege to work with such great people.

Sherry and I have both worked 30 plus years in the workplace and know that customer service is number 1. Mike has showed to go above and beyond and is a treasured employee of Dunlap in our eyes. We feel that when someone does exceptional work that we should recognize that. Again we appreciate everyone at Dunlap Family RV, but we thought Mike needed special recognition from a satisfied RV owner.

We tell everyone about Dunlap Family RV. In fact a few of our friends are coming up in October and said they will definitely be stopping at your facility.

Thanks Janell and Sherry

- Sherry
I highly recommend!

Jane and I, bought our ideal 5th wheel and had a wonderful time with the entire staff at Dunlap, Lebanon. The whole purchase and even follow up was a 5 star adventure. We have dealt with other dealers, when you make the purchase, they no longer know you.The staff at Dunlap are always there after your purchase and treat you like family. Thank you Dunlap Family RV, and a special thanks to a wonderful staff.

- Michiel
Great service experience!

Lucas and all the other service guys were very helpful and worked me in quickly, will be back here again. Would recommend them to anyone looking to buy or have service done.

- Michael
Great experience!

Thank you so much.

Lucas, we really appreciate all your efforts to get our slide fixed. The professionalism and patience you and master techs Luis and Dwight made this experience much less painful considering the maufacturer sent the wrong parts and would not reship the correct part for another week.

In addition, you went the extra mile to locate another repair facility to keep us on our travel schedule while the manufacturer ships the correct parts.

We are overwhelmed with your high level of customer service.

We will highly recommend your services to others in need on our journeys.

Thank you again,
Rick and Nicole

- Rick
My buying experience went flawlessly!

I am not the type of guy who normally writes reviews. I wanted to take a moment to tell how Northside RV did me right. I recently purchased a 5th wheel from Northside RV. My buying experience went flawlessly. Jason Grim went out of his way to contact the manufacture and secure me the unit directly off the line from the factory. Not once did Jason try and persuade me to buy a unit on-site or switch to a different model. Laura in finance did an excellent job and for the first time ever during a major purchase I did not feel like the finance department was trying to pull a fast one. When I showed up to pick up my unit I found it washed, topped off with fluids, and ready to roll. Jason Grim provided his time by showing me how to work the unit and was in no hurry to move to the next one. If you have not been to Northside in a while I suggest you stop in. Things are really changing for the better. Facilities have been upgraded and things just seem to operate more smoothly than in the past. 2nd Time Buyer, 2017 Keystone Avalanche MB 365

- Brian
We love our new Outback fifth wheel!

We love our new Outback fifth wheel! Thanks again for such a great deal on it. Like I told you that day, you beat our local dealer's price by several thousand dollars. We were worried that we wouldn't get good service with the price being so low. Obviously, we were wrong! Tell Matt he did a wonderful job. Thanks!!!!!!!!

- Billy
Great experience!

Tell Matt Henahan that we love our new Cougar. He did a great job selling it to us. More important to me, he made me feel comfortable driving with that big thing behind my truck. I was worried at first, but he taught me a couple of tricks that really calmed me down. I appreciate your patience, Matt.

- Thomas
Great deals at Northside RV!

Once again, Northside RVs has treated me right. I've bought three motorhomes from them and I'll keep driving the six hours to do it as long as they keep offering me deals I can't refuse. See you in a few years.

- Jamie
Northside RV made a great buying experience!

I was a little hesitant to at first because I didn't know anything about camping. But, Northside RVs made it real easy on me. I had some trouble figuring out my weight distribution hitch when I got home, but they walked me through it again. Thanks for recommending it. My Outback is perfect. I hope everybody buys their campers from you guys. I can see why you have sold more than anybody else for years.

- Mr.
I highly recommend Northside RV!

I stopped by the store in 2009 and talked with one of the sales guys who took the time to show me every single trailer on the lot that day. I didn't have a clue what I wanted and I even told him that I wouldn't be buying for at least a year. When I came back ready to buy, the same salesman recognized me immediately. I couldn't believe it. He was busy helping another customer, so Jamie helped me out instead and he was simply great, too. I love my new camper. I don't know where you find good guys anymore. Every other dealer ticked me off. Thanks again.

- Jerry
Northside RV has the best staff!

Today we purchased our very first Fifth wheel from Northside RV. Being in management I understand the value of good employees. I just wanted to take a moment and commend a couple of the staff who went above and beyond to make our sale, walk-through, and understanding of owning a fifth wheel much easier and pleasant. First, Dustin, who is Service Manager, but was working in sales the day we came to look at fifth wheels. From start to finish, he was so helpful and pleasant to work with.

Next Tony, in service department, who done our walk through and showed us the ins and outs of everything possible. He took his time and answered every question we had. He went above his duties and made sure that we were comfortable with everything and how it works. We never felt rushed or unsure. He explained everything in details. Tony is absolutely someone who can make new buyers walk out feeling like they can do anything. He is a great person who is an asset to the company! With temps in the single digits and wind chill in the negative it was nice that they put the camper inside the service garage for us.

Also, not sure of the man who installed the fifth wheel hitch but he also went above and beyond to explain and help us understand hooking up and unhooking.

These three employee are a great value to the company.

From our experience as first time buyers, we are now Northside RV family for lifetime. I would highly recommend this company and these workers to anyone who is purchasing and RV.

Sincerely,

Crystal

- Crystal
Great experience!

My husband Ray and I would like to thank you so very much for all your generous help to us on Sept. 30 and Oct. 1 when we pulled in on a Sunday with our Lexington RV. Our generator wouldn't start and you let us stay at Northside RV for two nights while we were there for Ray's hip replacement surgery at St. Joseph East Hospital. You were such a blessing to us.

We especially would like to thank Jamie at the front office and the nice lady who welcomed us so nicely. We also want to thank Steve who checked on our needs during after hours and opened the gate to let us out in the mornings. He was so good to us.

I also want to thank Robert Thurman for his help. You were very special to us and we will not forget you or Steve or Jamie or the others who were so good to us.

Ray is slowly recovering from his surgery. It has been a struggle but the days are getting better. One day he will come back and thank all of you again.

God bless you for your generosity. We are truly thankful.

Sincerely,

Renee & Ray G.

- Renee
Great experience!

Just wanted to let you know what an incredible job we feel the entire staff that worked with us yesterday did. I am a very picky customer and want things done my way. I can not say enough what a quality job was done on the installs and they were perfect. When compared to our first purchase and PDI day yesterday was well beyond our expectations. That kind of services and care will bring us back when we are ready to move up to a class A. Please pass this along to management and ask them to let the staff know we feel that we have never been so impressed with a group and their professionalism and attention to detail. And future sales will be due to the impression they made on us yesterday.

- John
Great service here!

I just wanted to drop you a quick note of appreciation for the kind service your salesman Henry Walton provided to us on the afternoon of 8/4/2017. My wife and I live north of St. Louis Missouri, on the Illinois side, and our nearest Grand Design dealer is about 2 hours away from the house. We were passing through Indianapolis for a wedding on the afternoon of 8/4/2017 and dropped in 15 minutes before the time of closing at 5:00 PM. Henry went beyond the call, and stayed after hours to answer our questions regarding three models of Grand Design trailers. He even took the time to let us view these three models. We were honestly expecting to be shown the door at 5:00 PM; especially on a Friday afternoon.

While we haven't made a purchasing decision yet, as we are hoping to sell our house first, we were impressed because we've never been treated so nicely by a dealership. Since we live in the middle of no where, I guess most people just treat us as cold or barely alive prospects.

Regardless, we just wanted to be sure that you knew that one of your employees went beyond the call. While we were in the showroom, other employees were hanging around too. While this type of service may not be expected, or standard in the industry, it is important to some of us who are looking at making a $60,000 investment that needs servicing for at least 15 to 20 years.

Thanks again, for keeping Henry on staff, and for having such good service at the Indianapolis location.

- Tom
Great experience!

Good morning Troy. We finally got some decent weather yesterday and were able to look at the new canvases Colerain installed. The workmanship was superb. Far better than what came from the factory.

We appreciate you going to bat for us with the manufacturer and the time that you spent helping us.

Also thank you for taking the time to speak with us directly when we came by last Monday. It went a long with to getting things squared away with us.

Wishing you every success in your new position at Colerain.

Best Regards,

- Ellen
Thank you for all your help!

The most professional, proficient operation I've ever had the pleasure to visit. Friendly, helpful staff, easy to work with, and good value for my money. Thank u for all your help !

- Babs
I'll buy my next one from Candy's!

Service team was great to work with. Very helpful. My camper works great now. Even though I bought my camper somewhere else, they took great care of me. I'll buy my next one from Candy's.

- Dawn
I highly recommend Candy's for all your parts needs!

Everybody there is very friendly as soon as you walk in. Sydney in parts is super helpful in finding the right part, knows right where to go on the shelf to give you what you're looking for, and is happy to order anything out of the ordinary. I highly recommend Candy's for all your parts needs.

- Lindsay
Great service department!

I can't say it enough how great the service department is. I mean each and everyone Dave Sydney Johnny Natasha and Tricia. I can honestly say the work is top notch. I'm a full timer and Candy's service guys and gals do everything in their power making sure the repair is quick and complete. I will never go anywhere else.

- Linda
Employees very nice, friendly and helpful!

Excellent service. They keep you informed of progress and stay on schedule according to what they tell you. Very informative and want to make sure you are satisfied with their work and service. Employees very nice, friendly and helpful.

- Paulette
Great experience!

Matt and Stuart are awesome to work with. If you're in need of a camper or camper services. Go see them.

- Matt
Highly recommend!

Couldn't find anyone that could look at our travel trailer to fix lights. Finally talked to Natasha & she got our RV trailer in the same day and it was quick and inexpensive. Friendly staff & service. Highly recommend!

- Tom
Easy to work with!

Easy to work with they make purchasing a camper new or used simple.

- Adena
Awesome people, great selection!

Awesome people, great selection!

- Tony
Very friendly and helpful!

Came here to buy supplies, had everything I needed in stock. Very friendly and helpful.

- Virginia
Great sales experience!

Tim was an excellent salesman he went far and beyond to get us exactly what we wanted.

- Melanie
Highly recommend to anyone thinking about getting a new camper!

Wonderful place -Always a Friendly face! This is the 3rd camper we have purchased have purchased from Jason and his team.

Always an awesome experience, no pressure, easy negotiations and a fair deal each time.

Highly recommend to anyone thinking about getting a new camper!!

- Charles
Candy's Campers is THE most helpful RV Center!

Candys Campers is THE most helpful RV Center my wife and I have ever experienced. There was no hard sell tactics. We selected a camper, paperwork completed with no hidden fees or unexpected surprises. 3 days later we picked up our trailer after a thorough walk thru with technician. Sales, Finance and Service personnel were the best. We are happy and pleased with our trailer and Candys Campers. They will be our Service Center for all our future needs.

- Eugene
Great buying experience!

We had a good buying experience when we purchased our 5th wheel this summer. We felt they treated us fairly and gave us a descent price. The 5 stars for for the service we needed. The control board stopped operating one of the jacks. The tech spent time with me over the phone trying to solve the issue. I had to take the camper in and the tech switched the board right on the spot! He had to take the board out of another unit which made it a little more involved but he was great. I recommend them highly!

- Shawn
Amy DeCamp - SUPER helpful to us!

STORY TIME: Think back to when we were cooped up due to COVID last year around Memorial Day. My wife and I were enjoying our Friday Nite TV time after our favorite Pizza, and she was buried in an RV in Tennessee. My wife showed me the Pic, and around 10:30pm (Blue Bloods was on, lol) I got a call from some salesperson. Honestly, I thought it was one of THOSE Marketers, but it wasn't. She asked me to ask my wife, and I did, It was Amy from WholesaleRVClub.com. My wife had sent an inquiry about the RV to WholesaleRVClub.com. (I didn't even know we were going to buy an RV...face it, during the pandemic, not many were selling, but the governor just said he would be making an announcement the following week.). So my wife went on the hunt. She researched for several hours, then sent a text to WRVC, and Amy called me....yes, at 10:30PM on a Friday! WHAT SERVICE...and it didn't stop there. We discovered the RV in TN wasn't like the Pic showed, so Amy went into High Gear asked us some questions about our needs, wants, and capability of our towing vehicle. (THIS GIRL KNOWS **EVERYTHING** ABOUT RVs!!! Amy found us a Freedom Express Ultra-Lite hat is exactly what we needed as Virgin RV owners. She helped us with putting a HOLD (a deposit) on the unit, and arranged financing through our bank, and set up a viewing of the unit and finally (we thought) the Closing on the RV. Amy called us a couple days after closing to ask how we liked the RV. We told her the Dealership was backed up with Dealer Preps, but we should get it soon. We took delivery of our New RV a week and a half later (the Governor just lifted some COVID restrictions, and every RV dealer seemed to get swamped) as the Dealership got buried in Vehicles to be Prepped for Delivery. The following week we got a call from AMY again. She was just checking in to make sure everything went smoothly with delivery and to see if we had booked any trips yet. She made some suggestions which we graciously accepted and we began camping. FAST FORWARD 14 MONTHS: We have pulled ou

- Dave

from Sunbury, OH
Great experience

Amy Decamp was great to work with. Made purchasing the trailer a fun experience.

- Mark

from Dayton, OH
Amy Decamp is the champ

The way Amy made my husband and I feel like family. She never hesitated in answering any questions we had. Good customer service is very rare these days, I only wish we had a Amy in every customer service experience we have. I will recommend Amy to anyone looking for a Recreational vehicle.

- Cathy

from Flat Rock, MI
Amy is the best.

Colerain/Wholesale RV they answer all your questions. Pay attention to detail. Worth the 10 hr drive. Can't beat their numbers.

- Joe

from Swedesboro, NJ
Amy DeCamp is the best!!!

This was our first time buying a travel trailer and Amy patiently answered all of my questions and brought up some things I hadn't even thought about. We saved quite a bit of money on our purchase, and Amy "held our hands" through the whole process. Not only would we purchase through Amy and Colrain RV again, we've already referred several friends to Amy because I know they can trust her and she will get them a great deal!

- Lynn

from High Point, NC
Awesome Deal!!

My husband and I live in Virginia and have never a RV so we started shopping locally to learn more. A few phone calls and emails led us to Amy Decamp! She has been awesome! We saved a ton of money on our new RV, and drove 7 hours to snatch up the deal! We highly recommend these folks! They have the knowledge to share and will save you a ton of money!

- Bob

from Danville, VA
Wholesale RV Club & Candy's Family RV

We recently purchased a 2020 travel trailer from Wholesale RV Club and had an extremely pleasant experience thanks to Amy. She went above and beyond to see that we received everything that we were looking for in our new RV. We got everything we wanted and at a great price! Also, we were driving from Texas to pick our unit up and Amy went a step further and shipped our unit to Candy's Family RV which saved us a total of 6 hours of extra driving! So "Thank you" Amy and Cody for a wonderful experience.

- Donald

from Zavalla, TX
Search for the perfect pop up!

The whole experience! The people, the camper, the money we saved. We looked at the same camper locally and the only problem was the price. Wholesale RV Club saves us over $2500. Well worth the trip!

- Ricky

from Collegedale, TN
Amy DeCamp is the BEST!

I really appreciate the no pressure approach from Wholesale RV Club. I visited several local dealers in Colorado only to find they didn't know their products as they should and even after I told them I was in the early stages of looking, they called me incessantly to "make a deal". I understand pricing would be a little higher being of the distance from where the units are made but they weren't even close. It was well worth taking the time to drive to IN from CO. Even with my expenses I saved a substantial amount of money.

Now to Amy: I've been looking at RV's literally for years. As I near retirement my wife and I felt we finally would have time to enjoy some leisure travel and camping with our grandkids. I've talked to a LOT of RV sales people during my prolonged search and decision. A few are good, many are not. Without question, Amy is the most knowledgeable person I've ever talked to regarding RV's. As I started the process with her, there was no "push", her goal was to help me determine what was best for our needs AND within our budget. She answered all of my questions (and there were many) and was always very responsive when I would call or email, even while she was on the road camping herself. My only regret is the RV we selected was in Indianapolis and we were unable to meet Amy personally. Hopefully we'll meet in a random campsite some day! - Lynn

from Colorado Springs, CO
2020 Sporttrek 343VIK

We recently purchased our 2020 Sporttrek after almost a year of searching for a good deal. I have to say, we found a great deal at Wholesale RV Club!! Amy Decamp was absolutely fabulous helping us with all our questions. She knows her business andwas very easy to talk with about all our concerns. Amy found the closest dealer who had what we wanted and took care of making the arrangements for us to pick it up, which was an easy process as well. Vikki Wagner took care of us in Indianapolis, and she also knows what she's doing. Both Amy and Vikki are very friendly and professional. I have to say this was the easiest purchase of any kind of vehicle I have ever made!

- Kenneth

from Maryville, TN
Easy process!

I have been looking for an RV for over a year and contacted Amy DeCamp on a few models. She was very attentive of what I was looking at. We weren't real sure of what we wanted and Amy was very patient with us and reminded us she was here for us and just call her when we were ready. 6 months later I emailed to check on a trailer we really liked and behold an email quickly appeared from Amy welcoming me back. She sent us an order sheet and we explained what we wanted and sent back the order. She quickly sent us the cost figures, which were a great cost savings and before you know it we were on our way to ordering our new Rv. Amy was quick to respond and always ahead of each step to take. She really made the process easy and set us up for success. Please call her next time you are looking for your next RV! You will appreciate the service you get.

- Jill

from Clarksville, TN
Amy was great to work with

I live in Denver and the price made it worth me driving to Indianapolis. Amy did everything she said she would. She always answered me right away. She is just a very pleasant person. She is a joy to work with.
Terry - Terry

from Parker, CO
Amy DeCamp is my hero!

Amy's patience and commitment to the process is fantastic. We had been looking for our RV for several months when we happened upon Colerain RV and Amy DeCamp. It was our good fortune that Amy was responding to emails the day we sent a note asking about the camper we thought we wanted. Her quick response started a relationship that developed into a friendship. Amy is a great "saleslady," but she's an even better advisor. She helped us work through our wants and desires, refining these until we realized we should be, as they seem to say a lot in RV sales, buying our second camper instead of our first. The best part of the sales process was the day we got to Dayton to pick up our Sonic 190VRB and met Amy in person. She is as personable in real life as she is in emails and over the phone. She guided us through the pick-up process and reinforced the notion that we are about to embark on the adventure of our lives. All-in-all, this was about the best purchase process we've gone through. Amy is very professional, as knowledgeable as can be, sensitive to a buyers wants and concerns, and intent on making sure a buyer is satisfied with both the camper and the dealer. We live in Virginia, but the trip to Ohio was worth it. Be assured that when we decide it's time to upgrade, our first call will be to Amy DeCamp at Colerain RV.

- Terry

from Winchester, VA
Pleasurable experience

The ease involved in the purchase of a new travel trailer.

- Berry

from
Very Satisfied

We had spent weeks looking at numerous trailers at various local dealers and knew exactly what we wanted. Then I heard about RV wholesale club and saw they had the exact model. Initially very skeptical about traveling from Florida to Ohio to purchase travel trailer. The price seemed too good to be true and until we actually got there I half expected something to go wrong but it didn't. The price was as quoted. The trailer was exactly what we ordered. There were no additional charges. Except for two days of rain, everything went very well.

Amy DeCamp answered my endless questions and requests to make sure everything was documented before we left home. The transaction went smoothly and we love the trailer. Everyone we dealt with was friendly and professional. We would definitely recommend Wholesale RV club to anyone. - Kathryn

from DAYT BCH SH, FL
Well worth the drive

We could not be happier with our buying experience at Colerain RV. Special thanks to Stephanie Smith our Sales Associate, John who did our walk through on delivery day was excellent and AJ who handled everything else.
We purchased a new Jayco Jay Flight SLX 265RLS and drove 1100 hundred miles for a perfect buying experience and great price. Our Sales Associate, Stephanie Smith was knowledgeable, great follow through and every question we had was answered quickly. We would not hesitate to recommend Colerain RV to our friends and family. Well worth the drive.
Thank you Max and Donna Porter, Port Charlotte, Florida - Max

from
Great Experience

Matt, Gwen and Brent were awesome!! Very friendly and informative!!

- Mike

from Louisville, KY
Repeat Customer

I would like to thank the staff at Colerain RV especially Matt McDermott for the great deal on our new RV. Drove a long way to get there and it was worth it. Best RV dealership in the USA.

- Joe

from Swedesboro, NJ
Amy decamp

Amy decamp.... is the person you want to deal with,if purchasing an rv from wholesale rv club.
She is very prompt in getting information to you.she has a very pleasant and witty personality which
Is a huge plus.I recommend anyone to deal with her.
I feel you will be very satisfied - Mark

from Greensburg, PA
Sonic 210VRD - Great Trailer - Great Sales Support

I saved thousands over the same trailer, identically equipped, from a dealer local to me, even after flying to Ohio to inspect the trailer before accepting it for shipment.

Amy was also so very helpful in getting my 210 spec'd out and into the production line. - Stephen

from Hudson, MA
purchased a new Sonic SN200VML from Wholesale RV Club

Picked up the travel trailer up at Colerain RV of Indianapolis. I had been dealing with Amy DeCamp on the telephone while making the purchase. Her knowledge was very helpful in helping us decide on what we wanted. When we arrived at the dealership Amy wasn't present but the salesman who dealt with us was very professional as was everyone we dealt with. A young service man did a walk thru with us & was very informative. They went out of their way to help us get hooked up & ready to roll back to North Carolina. The trip from NC was long but the savings made it worthwhile. Highly recommend Colerain RV, Wholesale RV Club & Amy DeCamp. A real pleasure to deal with. Everyone was extremely friendly.
. - Eddie

from Hendersonville, NC
Overall a great experience.

Prompt responses from Amy in sales. Service department at dealership was very helpful and friendly.

- David

from LaGrange, GA
WE LOVE our camper and LOVE the wholesale price

Everything went so smooth , the pick up to towing it home. We are Happy Campers..... Have told a lot of people and will continue too. Thanks again. So glad I went on this site. I didn't really want to give out my email ( one more time ) but I did and so glad I did. We love saving money.

- Anita

from Chesterfield, VA
Great Expeirience

The ease of the transaction and the savings compared to other dealerships was great. Amy DeCamp was informative and accessible at all times. She was pleasant and made me feel comfortable dealing over the internet and phone. It was well worth the trip from Wisconsin and I will definitely recommend Amy to any of our family and friends interested in purchasing a RV. Very Happy!

- Janet

from Phillips, WI
Excellent Sales staff

The value provided by Colerain RV (RV Wholesale Club) justified two trips from central Virginia to Dayton Ohio. We were very sure of the model we wanted to purchase. Prior to our first trip to select our RV we viewed the Web site and had numerous phone and e-mail exchanges with our salesperson Amy DeCamp. Amy was very professional, knowledgeable and straight forward throughout the process. Amy nor her colleagues applied any sales pressure throughout my many questions. A gentleman named Beecher spent approximately two hours with us on delivery to answer all my detailed questions. I would highly recommend doing business with Colerain RV.

- Jim

from Forest, VA
Best Experience Ever

I only had the pleasure of communicating with Amy DeCamp through email or phone. With every interaction she made my wife and I feel as if we have been a part of her family for years. She made sure that every detail of the unit we ordered was designed to our specifications. She even worked it out that our unit was delivered to one of their dealerships that was 3 hours closer to my home. She went way above and beyond to make sure everything was just right for my family. I have recommended Wholesale RV Club to all our friends and family

- Brian

from Prestonsburg, KY
Amy DeCamp is the best

We have been looking for over a year at buying an RV. We have gone to shows and dealt with different sales people and most were just that "sales people".
Amy DeCamp was more than that. She wanted us to have a good experience. She knows RVs from the sales stand point and the biggest plus is that she is an RVer herself. She bought what she sales.
She was so easy to work with.
Julie who did our walk around was vey knowledgeable. When one of the batteries showed low voltage she had it replaced right then. Most places would not have done that.
- Danny

from Springboro, OH
Save